Depending on your particular diagnosis and cancer type, you may receive one type of treatment, but many patients will have a combination of treatments, for example, surgery with radiotherapy and/or chemotherapy.

Our leading team of clinicians will make sure that your individual needs are met during all aspects of your cancer treatment and care – from diagnosis, treatment and beyond.

Throughout your treatment you will be fully supported by our friendly, expert team and have access to the latest advances in care including:
Leading diagnostics
Advanced surgical techniques
Cutting-edge radiotherapy treatments
Specialist services including interventional radiology, genomics, systemic anti-cancer therapies, and haemato-oncology.
Pain management
Treatments we offer include:

Chemotherapy
Chemotherapy is the use of a combination of drugs which together can destroy or control cancer cells. As there are many different types of chemotherapy, the combination of medicines given to you may differ depending on your condition. Drugs may be given on their own or several different drugs may be given together.

Radiotherapy
Radiotherapy is the use of high energy X-rays in carefully measured doses to damage and destroy the cancer cells. It is a painless treatment and we use a personalised approach to carefully plan your treatment and care.
If you'll be attending Weston Park Cancer Centre for Radiotherapy, click on the relevant video(s) below which will give you an overview of what to expect at your visit.

Immunotherapy
Immunotherapy works by helping the immune system to recognise and attack cancer cells. Immunotherapy can be given on its own or alongside other cancer treatments.

Surgery
Some types of cancer can be treated with surgery. If this is the best treatment option for you, arrangements will be made for you to have surgery at either the Royal Hallamshire or Northern General Hospital or the most appropriate location close to where you live
Targeted therapies
Targeted cancer therapies are drugs which can stop or slow the growth of cancer. They do this in different ways. For example, some block the signals that tell a cancer to grow, while others can alert the immune system to attack the cancer.

Other treatments
As well providing chemotherapy, radiotherapy and surgery, we also deliver other procedures as part of your cancer treatment at Weston Park Cancer Centre.
If you're attending any of our treatment centres for Chemotherapy, Immunotherapy or Targeted Therapies then it's important to watch our orientation video in which Robyn and Lindsay take you through what to expect.
If you have a PICC line inserted to deliver your treatment, it's important you know how to look after it. In the next two videos Andrea and Lesley take you through a step by step guide to teach you how to do that.
There is more information available about different types of cancer and treatments/support available on the following NHS website:
https://www.nhs.uk/conditions/cancer/

Steroids and your cancer treatment
Steroids are often given during cancer treatment to help better manage symptoms or treatment effects.  A rise in blood sugars (hyperglycaemia), related to steroid therapy, is one of the side effects of steroid treatment and can lead to complications and make you very unwell. If you are on steroid treatment, it is important to monitor your blood sugars if asked to by your treating team. For a step by step guide as to how to use your monitor watch the video here.
Other treatment centres
Along with our other NHS partners, we provide specialist treatments and services to patients from across South Yorkshire, Bassetlaw, North Derbyshire and beyond in a wide range of dedicated units as well as at Weston Park.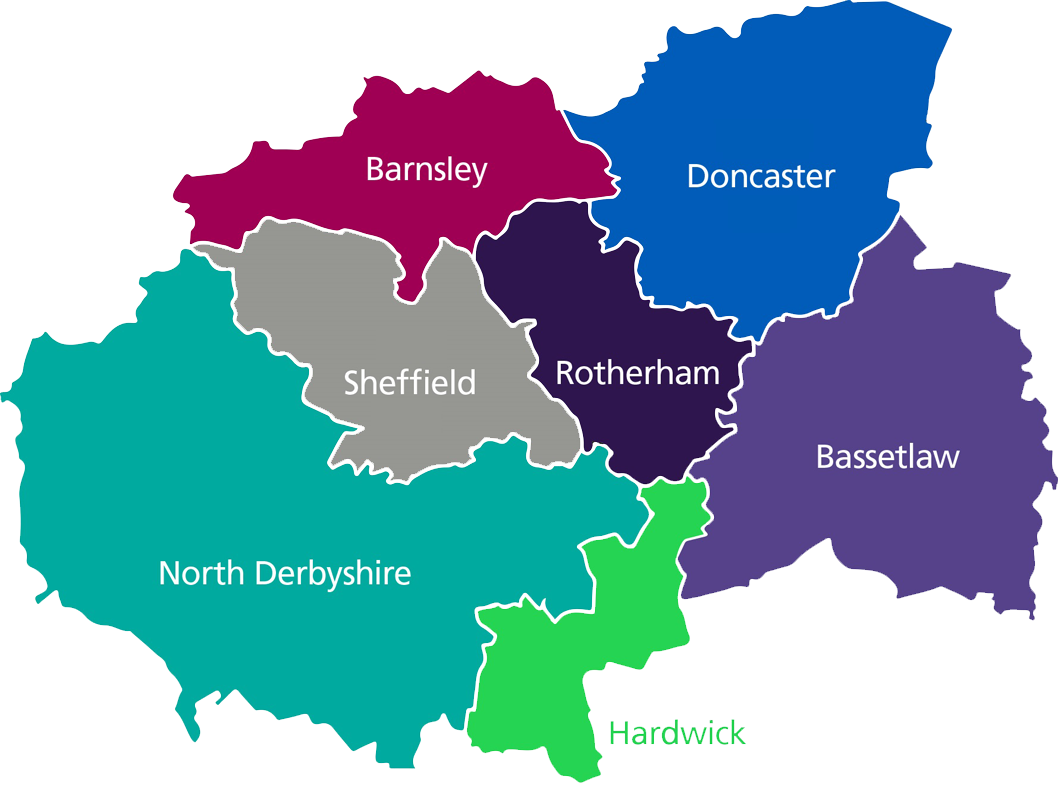 To find out more about treatments offered in the surrounding area, please click on the area you live in on the map.